As soon as we've first heard of NFT´s, we were hooked by its possibilities, and it's anarchism. In terms of ownership, independence of major corporations or platforms, it is especially for digital art and music distribution a revolutionary development.We are well aware of the high energy usage, particularly on the Ethereum Blockchain.That's why we minted our first digital collectible on the way less energy consuming xDai Blockchain. Our first NFT called "Acidhead #1" is available on the new
 

XNFT marketplace hosted by xlr8r:
Click on the GIF to get to XNFT
Soon:

OMEN006 - CCO - Permanent Revolution
Livestream for the Mudd Show
Interview for @djlab_ / talking about the idea behind the label and our production process.
OMEN005

Omega Men – Conspiracy Connector

Release: November 2020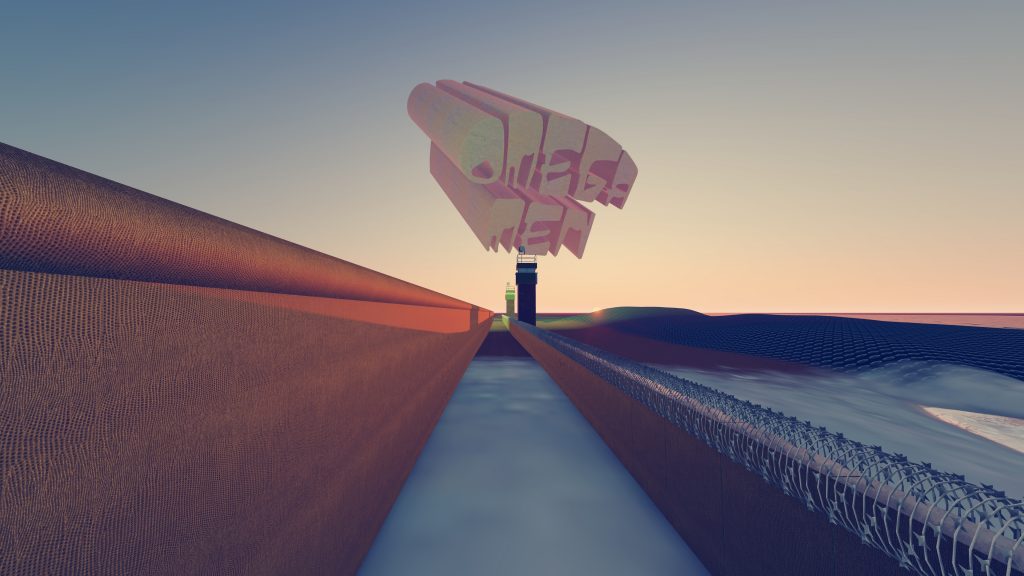 Ambient/Electronica Podcast from Michael Melchner for Detektor.fm
"Es ist immer spannend zu verfolgen, wie sich der Sound eines Musikers oder einer Musikerin über einen langen Zeitraum verändert. Bei einigen sind es eher feine Nuancen, bei anderen fällt der Wandel tiefgreifender aus. So wie bei Michael Melchner aus Berlin. Ende der Nuller Jahre erschien er erstmals auf der House- und Techno-Bildfläche. – Damals bewegte er sich hauptsächlich im Tech House-Bereich – klanglich eingängig und minimalistisch. "Mittlerweile bin ich etwas tiefer in der Material und mache auch Techno und experimentellere Sachen", sagt Michael Melchner heute. Solo und in verschiedenen Kooperationen hat er in den letzten Jahren EPs bei zahlreichen Labels wie Blank State und Sensual Records veröffentlicht. – Ende 2018 gründete er schließlich ein eigenes Label: Omega Men. Gemeinsam mit seinem Studio-Kollegen Paul Tiedje produziert er unter diesem Namen auch eigene Tracks. Und ihr sphärisch-deeper, analog klingender Mix aus Techno, Acid und Breakbeats trifft auf viel Widerhall. Die ersten vier EPs auf Omega Men sind als Vinyl alle ausverkauft. – Als DJ ist Michael Melchner weiter unter seinem bürgerlichen Namen unterwegs – international von Barcelona und Tokio bis nach Wien und Athen. Auch in seinen Sets ist der Sound nun schneller und rauer, aber nie ohne eine gewisse Deepness und leichte Melancholie. – Für seinen Plattenkoffer-Mix hat Michael Melchner einige seiner aktuellen Lieblingstracks ausgewählt. Es geht ruhig los und steigert sich langsam in Richtung Dancefloor. Viel Spaß mit dem Plattenkoffer von Michael Melchner." – Quelle: www.detektor.fm
Soundcloud makeover before snippets for OMEN005 go online end of September
OMEN002, OMEN003 and OMEN004 are now also available for digital purchase on Bandcamp
OMEN001 is available to download on Bandcamp
Podcast for Oval Distribution in April 2020
"It was a bright cold day in April, and the clocks were striking thirteen."
Omen Satellit 002 is a 30-minutes cut of Omega Men – Oh Boy (Released on Omega Men 002 in March 2019)
Rough and raw – Straight from the Omegian vault
One hour of Michael Melchner from 7th April 2020 for @hör
Resident Advisor picked Rubber Bullet – Smell your Smog as one of the 10 best singles released in February 2020
Resident Advisor Review for Rubber Bullet – Smell Your Smog